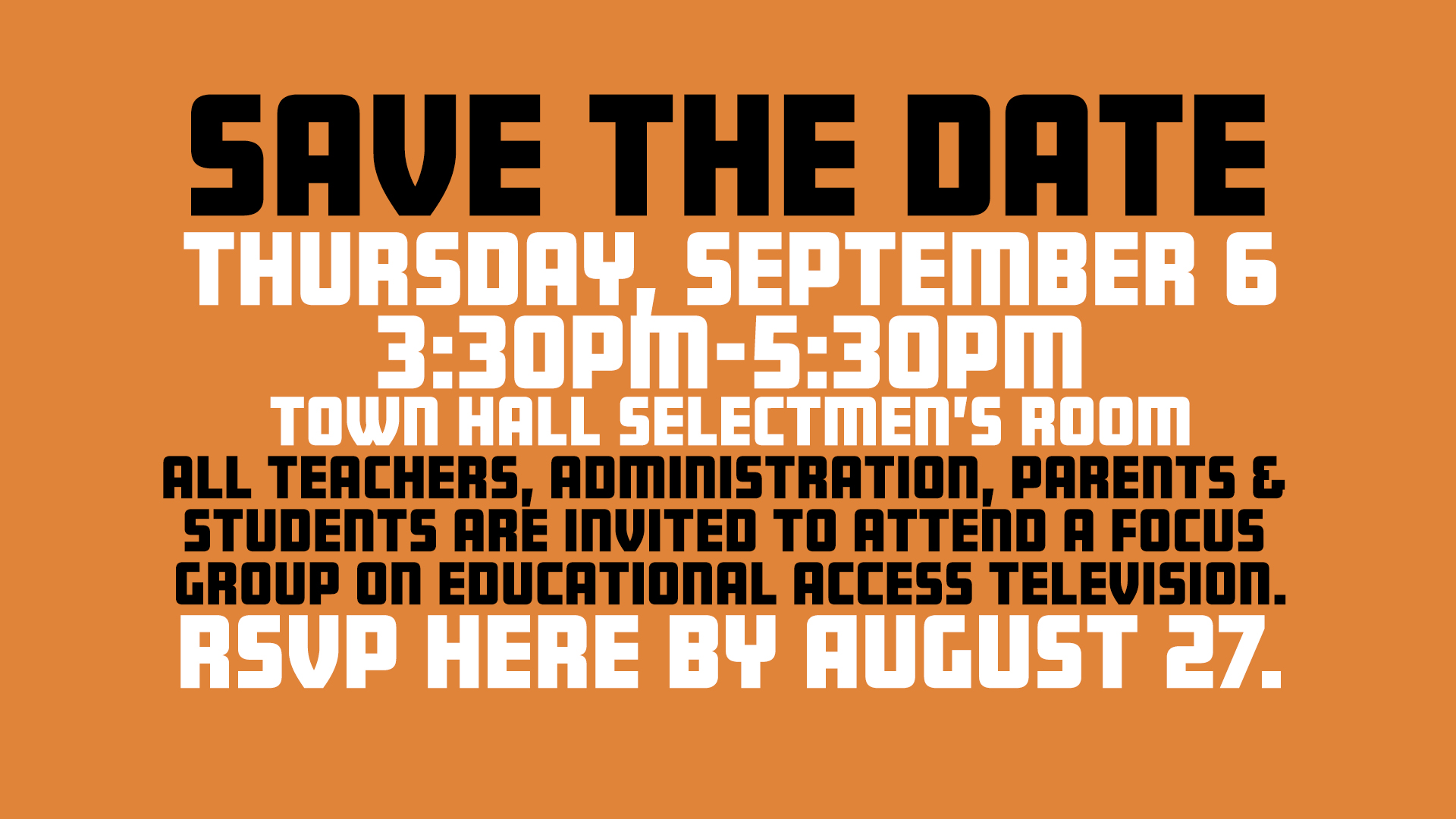 RSVP HERE: www.surveymonkey.com/r/Middleborough-Focus-Groups
All Middleborough residents and Middleborough staff are invited to help shape the future of Middleborough Educational Television and MCCAM. Please RSVP and join us for a focus group session about Educational access television on Thursday, September 6, 2018 from 3:30-5:30pm in the Selectmen's meeting room at Town Hall. Middleborough will soon be negotiating a new cable tv franchise agreement and would like input from teachers, administrators, staff, parents and students on determining the needs for educational access television in our community.
Learn about:
● The Town of Middleborough's role in franchise renewal.
● How Schools are using new technologies to communicate, educate, and distribute information
● Educational access television resources and cable services that could be available over the next 10 years.
The meetings will be conducted by the Buske Group, a consulting firm nationally recognized as an authority in the cable industry field. The focus group workshops are free of charge, and each will include refreshments and door prizes.
RSVP by August 27th by going to:
www.surveymonkey.com/r/Middleborough-Focus-Groups
A percentage of your cable tv bill goes toward funding public, educational, and government access programming. This is your opportunity to provide your input on educational access television. Your participation in this very important focus group on September 6th as we transition our hub to the new Middleborough High School. Stay tuned, an online survey will also be available soon to share your opinions on Public, Educational, and Government Access television.